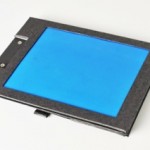 Electronic Health Record (EHR)/Single Patient Record Solution
Nobeah is building an innovative free and open source patient-centric health care solution. Based on the OpenMRS system that has gained popularity worldwide, Nobeah's solution features:
Off-line (Autonomous) Operation
Centralized Administration including: Remote Installation, Automated Configuration, Remote Hosting (from the Cloud), Remote Administration
Virtual Universal Identifier and Universal Patient ID Functionality
Single Virtual Patient Record Functionality
Virtual Smart Card Functionality
Physical Universal Smart Card Functionality

Dramatically Improved Service Levels
With these improvements to the software architecture, digitization of health records can proceed at a rate to be completed in months rather than decades. And with the patient centric approach to patients will be able to more easily transfer their records from one health care facility to the next, helping to ensure continuity of care and better support accurate diagnoses while ensuring privacy by putting patients in charge of sharing their own data.
Learn MoreRegister to be informed about our upcoming webinar in Q3 2014.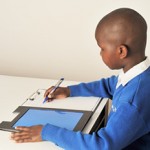 1. OLPC ALTERNATIVE.
Our proposal seeks to implement the African Device per Child Solution. Our device will be conceived using a new and more cost effective technology and it will also be locally assembled and manufactured in Africa through partnership with African universities, if this will be implemented it will allow all African primary and possibly secondary school children to be given a computing device. We seek a commitment of interest from the government that will enable us to secure funding privately to develop the device, which we expect to take 6 – 8 months.
2. NATIONAL EHR/SINGLE PATIENT RECORD
Our device will also dramatically reduce the cost of our proposed project to convert African's health care system from paper to electronic records, as well as to introduce a single virtual patient record.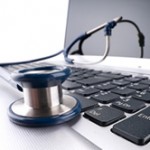 Our software application uses free and open-source infrastructure that will permit OpenMRS to be deployed rapidly and cost effectively enough to enable nationwide rollout in a single relatively short term initiative.
The new software will also allow patient records to be unified into the only type of single patient record capable of gaining widespread acceptance in African's environment of information insecurity, and that is a single patient record in which the dissemination of a patient's records is entirely within a patient's control. This transfer is also highly secure and is audited so the patient has a record of which doctor they gave access to their patent records and when. In addition the solution enables collection of health related statistics to support management of HIV, maternal health, malnutrition, and other programs, and enables the collection of patient data in support of telemedicine and remote diagnostics to cost-effectively increase the reach of healthcare services particularly in rural areas.